What Does It Mean To Believe?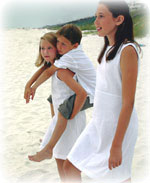 After 54 years of knowing Christ, I realized I did not believe all of His promises!
I have studied and written books about applying the Bible to life, but I now realized I didn't really believe all God's promises. I was shocked that I doubted Almighty God! I prayed, "Father, forgive me for not believing you. I know you loved the world so much that you sent your Son to die for my sins. There is no doubt in my mind that you have forgiven me and will take me to heaven when I die. I want to believe all your promises as much as I believe my sins are forgiven."
God answered this prayer by opening my understanding about who He is, what He has done, and what He will do for us. Will you pray my prayer for yourself? The Lord will answer and give insight and understanding of the Bible and how to apply it to life.
---
About the Authors
Janie Buck
Janie Buck, author of five books and numerous articles, has traveled the world as a speaker and teacher. Janie graduated from Florida State University with a degree in music education. She and husband, Dr. William Buck, have been on Associate staff with Campus Crusade for Christ for 35 years. They have two children and six grandchildren. She now serves as a teacher and mentor at Briarwood Presbyterian Church, Birmingham, AL. In her spare time, Janie enjoys cultivating orchids and getting her hands dirty in her extensive gardens. But Janie's true passion is pointing people to Christ and helping them grow in their insights to faith. Her books, articles and tracts are available on this website.
Mary Lou Davis
Mary Lou Davis, author of several novels for young adults, enjoys writing with Janie Buck. They have co-authored two books. She is also a widely published photographer. Stock agencies have placed her photos in advertisements and publications in Spain, France, Italy, Japan and London as well as the United States. For fifteen years, she and husband Dusty were on staff with Athletes in Action, a division of Campus Crusade for Christ. Presently, they work with Campus Outreach, a college ministry of Briarwood Presbyterian Church. They and their three children are adventure addicts. In her free time Mary Lou enjoys racing her mountain bike and riding her motorcycle through the woods of Alabama.